2022-09-15 09:59:37
How Sustainability Initiatives Impact the Beauty and Personal Care Industry
2022-09-15 09:59:37
Communicating with consumers on-pack is important.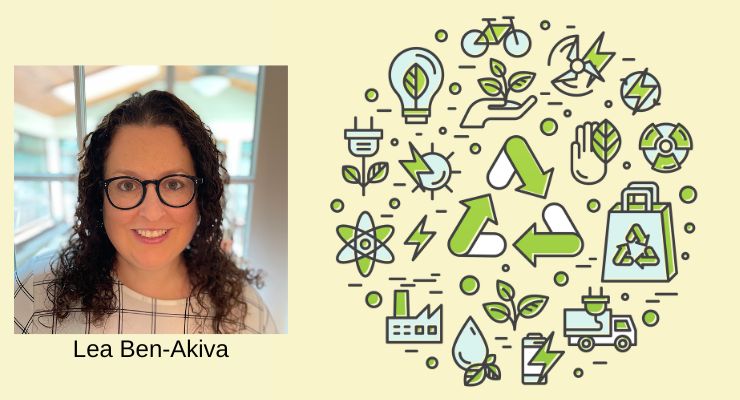 Lea Ben-Akiva, Executive Vice President, AMC Globa
There's no doubt that the conversation regarding sustainability is getting louder. From recycled and recyclable packaging to ingredient sourcing to manufacturing responsibilities, sustainability has a wide scope. For products in the beauty, wellness and personal care industries, we have seen innovation in pack design, product creation and ingredient selection that helps meet the rising consumer concerns around environmental friendliness.

Sustainability Round-Up
For more than two years, AMC Global has been conducting a
consumer behavior study
digging into consumer perceptions on many topics, including sustainability. We've rounded up our sustainability findings in a new white paper: "
How Your Brand's Sustainable Practices Are Impacting Shopper Behavior.
" The paper outlines consumer responses to brand sustainability actions and looks at the impact of sustainable practices on brand perception, along with the various ways brands are attaining higher levels of sustainability.
What Consumers Are Looking For
In our ongoing research, we found 45% of consumers claim they are looking for brands making positive impacts on sustainability. In fact, 47% are looking for products with sustainably sourced ingredients. And study participants report that sustainable or environmentally-friendly packaging is "extremely important" (23%) or "very important" (39%) to them. The
study
specifically looked at plastics, with 73% of American consumers looking to reduce purchase and use of products sold in plastic packaging. So, what does this mean for the beauty, wellness and personal care industry?
Impact on Beauty, Wellness & Personal Care
A variety of beauty and personal care brands have ramped up testing of alternative formats of products in order to reduce pack waste, move away from plastics and offer greater recyclability to consumers. Another aspect of sustainability being explored by beauty brands includes ingredient sourcing. Consumers are looking for cleaner, chemical-free products with free-from claims.
There is a perception that when products are environmentally friendly, they are also friendly to your health—an important quality for the products consumers use in their personal care and beauty routines.
Packaging Innovations to Meet Sustainability Demands
One of the easiest areas for consumers to understand and appreciate in terms of sustainability is how products are packaged, and brands have been innovating to create packaging that is more sustainable. Some examples in the marketplace include
Procter & Gamble's reusable aluminum shampoo bottle
and
new shampoo bars
, L'Oreal's
Seed Phytonutrients
in unique recyclable paper bottles, and Ethique's totally carbon neutral plastic-free packs for products like lip balms and face cleansers. This is an area where alternative formats are booming, and testing is of utmost importance for marketplace success.
Sourcing for Cleaner Products
When ingredients are clean and sourced responsibly, beauty consumers can look for a variety of industry certifications like Ecocert Natural Cosmetic stamp, USDA-Certified Organic or NSF Organic-Certified, and the Green Good Housekeeping Seal. Communicating with consumers on-pack is important when they're looking for sustainable ingredients.
LinkedIn